Former Apple Chairman Funds Global Ventures
By Julian Matthews
Kuala Lumpur -- Turnaround specialist Dr. Gilbert Amelio has recast himself as an internationally-savvy venture capitalist, stepping out of the shadows after leaving Apple Computer Inc. in 1997.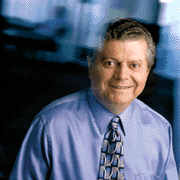 "Going into venture capital was the best use of my extensive career, experience and contacts," he told dotcom.com in a brief interview at the advisory panel meeting for Malaysia's Multimedia Super Corridor in Kuala Lumpur recently.
Back in 1997, Amelio's career was at an all-time low, brought down by his high-profile struggle to redeem the fortunes of troubled PC legend Apple Computer.
Today, Amelio heads San Francisco-based Beneventure Capital, which provides funding and mentoring to early-stage companies. In addition to leading Beneventure, Amelio is currently a director of SBC Inc. and on the boards of six other private companies.
Beneventure is focusing on companies in high technology, communications, semiconductors and Internet-related businesses and will likely invest an average US$3-5 million on each company. The VC firm is now raising an initial fund of US$150 million.
A global view
Beneventure has already taken stakes in 17 companies in the US, mostly in Internet-related businesses, two of which have gone liquid for a tidy profit.
The two investments--Newport, California-based ThemeWare Corp, creators of The Internet Tool Box, a multimedia Internet and e-commerce kit, and Texas-based VideoNet Corp, a company specializing in interactive video--were sold to public companies.
Amelio said its current funding has a projected return rate of 25 percent but the company is doing a "bit better" than that so far.
Over time, Amelio plans to sink Beneventure's bucks in markets across the world, including Southeast Asia.
"My interests are global and when we set up the company we wanted it to have a global perspective. So we are hoping to develop partners all over the world. That's not only important for US companies that want to go overseas, but also important for overseas companies that want to access the US market," he said.
Beneventure is currently scouting for opportunities in Hong Kong, Southeast Asia, India, Pakistan, the Middle East and Europe.
"I have been coming here (Asia) for ten years. Every time I come I see something new. It's wonderful. We hope to invest some of our money here," he said.
The VC elite
Amelio joins an elite of high-profile technology executives who have joined the ranks of venture capitalists including another former Apple CEO John Sculley, Microsoft co-founder Paul Allen and most recently, former Oracle COO Ray Lane.
Amelio has vigorously defended his stint at Apple. In a book he co-authored, "On the Firing Line: My 500 Days at Apple" suggested he had already set the company on the road to transformation and recovery before Apple co-founder Steve Jobs returned.
Undoubtedly, Amelio had re-aligned much of the company's direction, improving quality, pruning work force, overhauling its product line, and formulating a new software strategy, but even that was not enough.
The board jettisoned him after only a year and half after taking the reins from Michael Spindler in February, 1996. During his 18-month tenure, Apple reported losses amounting to US$1.6 billion. Amelio was also vilified by the more rabid Macintosh fans, particularly for receiving a reported US$7 million severance package.
Amelio's detractors say his best move was bringing Jobs -- ironically, the man who eventually ousted him from office -- back to the fold through the acquisition of NeXT Software Inc.
A stellar run
Amelio's tenure at Apple blemishes what had otherwise been a stellar run.
He started his career as a scientist at AT&T's Bell Laboratories in New Jersey in the 60s and invented a light-sensing device, one of 16 patents to his name. He has a doctorate in physics, is an IEEE Fellow and past chairman of the Semiconductor Industry Association.
In the 1980s, he turned around Rockwell International Corp.'s unprofitable semiconductor unit, and in the early 90s repeated his feat with troubled National Semiconductor Corp. during five years leading up to his position at Apple.
When he was at National Semiconductor, the company had a record profit of US$262 million from sales of over US$2 billion.