Asiatravelmart.com: A Travel Site Takes Off
By Anita Devasahayam
The founder of Asia's hottest travel aggregators, Asiatravelmart.com, knows what it takes to give vacationers a fun-packed, pleasurable experience.

From the age of 14, entrepreneur-to-be Alex Kong was already playing tour guide, leading various tour groups mountain-climbing, shooting the rapids and exploring dark caves in rainforest-clad Borneo.
"We had German tourists fly in direct from Munich just to trek up to Mulu Caves in Sarawak," recalls Kong fondly, who led these tours when in the employ of his family-run travel agency.
Today, Kong is participating in an e-commerce sector which could someday make his family Net business obsolete. After all, he notes, some travel agents are already making the bold but scary move to let go of their entire offline business. "Well, we have to accept that moving forward we may have to lose some, in order to gain some. All agencies may have to make the judgement call," he says. " At this point, I don't think anyone has the right or wrong answer. But the clock is definitely ticking."
Tech, travel interests converge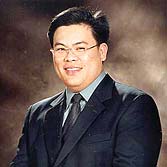 Kong, 30, grew up in Sarawak, a popular destination that houses the world's oldest rainforests and some of the largest caverns, and over 20 indigenous tribes still retaining their cultural heritage and lifestyles.
Personable and chatty, Kong's demeanor is reflective of his early training in an industry where charm and wit go a long way in winning and retaining customers.
As an early Internet subscriber to Compuserve and Prodigy in 1991, Kong was led down the path to his other love -- technology. "I always enjoyed technology. Even though I have never attended formal computer classes before, I used to buy and read up a lot of IT magazines, " he said.
Kong relates that the idea to merge his two loves -- technology and travel -- was already germinating when he was an undergraduate studying travel management in Hawaii. That dream was finally realized in 1998 with the conceptualization of Asiatravelmart.com.
"When we started we reckoned that the aggregator model was the right approach because no travel agency is complete by itself. Under one umbrella site, we have a much higher chance of succeeding without the risk of being swallowed up by another big company," he said.
Convinced of the model, Kong sold off earlier businesses and raised US$440,000 in seed money, then turned to Asia Tech Ventures for another US$185,000 worth of venture funds to kick off his dotcom dream.
Asiatravelmart.com was built from ground up as a one-stop online travel shop offering flight tickets, hotel rooms, tour packages, transfers, car rentals, meals and lots more.
In its first year, with little marketing, the company generated US$1.84 million in revenues on a 120 per cent month-on-month sales growth. In 2000, the company is projecting a spike in revenues upwards of US$65 million. Asiatravelmart.com makes money on an eight per cent commission it charges for the 110,000 travel product offerings it hosts.
First-mover advantage
Kong said that Asiatravelmart.com benefited from first-mover advantage in Asia and was able to scale up and expand even before the US-centric sites considered expansion.
The main draw of the site is its travel reservation engine that allows users to get instant confirmation, print out their own receipts and vouchers to redeem their travel services, and the ability to process and provide immediate online refunds in case of last-minute cancellations.
Kong's charm and standing in the industry also led to deals with 3,000 suppliers in over 100 countries and over 7,000 partners to join the site's ePartner program, ranging from travel agents, hoteliers and car rental service sites.
The ePartner program links Asiatravelmart.com's online travel reservation services and booking engine to any existing website or personal homepage. It counts among them well-known brands LycosAsia.com, Travel.com.au, GlobalSources.com, Netvigator.com, Click2Asia.com and MSN.com's country-specific sites in Malaysia, Singapore and Hong Kong.
Kong admits that when it first started out, convincing suppliers proved problematic. "Many have woken up since and realized that the Net is a good avenue to reach customers that they would not be able to reach otherwise."
He baited travel agents by providing the brick-to-clicks transition know-how that helped them halve their transaction cost. "The key was in the end-to-end solutions we provided that could move us all to the next level. We can expand the business without comprising the costs on the supplier side. Everyone gains," he points out.
Spreading its wings
Having conquered Asia, the ambitious Kong is now readying the company to spread its wings to Europe and United States.
The company has secured US$14 million in three rounds of venture capital funds. Its most recent round garnered US$10 million from high-profile names such as Merrill Lynch Direct Investment Group, Citicorp Capital Asia Ltd, the Asia Java Fund and AsiaTech Ventures.
"Now we can take on the big guys like Travelocity and Expedia," says Kong who hints he will ink significant deals in Europe and U.S. over the next two months.
Kong believes breaking into the European and American markets will be easier. "In Asia, we still had to spend time and money educating the user. That was the biggest challenge. The mature markets in the online transaction culture should be easier, as long as we have better products and pricing."
Kong said the company's greatest strengths are its in-house-developed infrastructure, coupled with a deep understanding of the context of the travel industry.
"The other players don't own the infrastructure and their sites are built on legacy systems. In a way, they are like resellers, re-branding and marketing the systems and service and spending big bucks on advertising to create the brand. They are still in the travel agent-based model, going all out to destroy everybody. Our model is the marketplace model. We are like an exchange and do not compete with the people within the industry," he said.
Kong's entire development work is done with a team of 39 technical people, all the better and quicker to roll-out new solutions at Internet speed.
"Our wireless application was rolled out in six weeks, of which two was spent on developing the application by a single person. People were amazed that we could do it in such a short time. We are the world's first transactional WAP engine in the travel industry that allows consumers to book, pay and cancel bookings," he said.
Kong said to-date the company has spent about US$3.7 million on its infrastructure costs. He concedes that funding is limited and that maintaining a business as an aggregator is a high-cost operation, with continual demands to raise fresh funding. "We have to think harder on how to leverage and stretch the investment dollar very far - maybe 10 times further than the competition."
Partnering for promotions
Unlike other dotcoms, Asiatravelmart.com spends little on advertising and rides on the promotional power of its ePartners.
Plans are underway to roll out a real-time management system to allow all the travel agents and suppliers to manage and process bookings and orders that come through Asiatravelmart.com's system. "In effect we become an exchange like a telephone switchboard routing calls to the right persons," says Kong.
Together with investor partner Hong Kong-based Shun Tak Holdings, the site will also be available in simplified Chinese, Spanish, Portuguese and Japanese, by December.
"We are looking at strategic partnerships to support different language sites in Europe and India," said Kong.
This month, Kong will attend the industry's second largest travel trade event World Travel Mart in London and expects to seal a few major deals with European travel consortiums. He refused to divulge the details of the deals apart from mentioning that it may increase the number of ePartners by a whopping 34,000. The company will also sign a second major partnership in the US soon.
Kong expects Asiatravelmart.com to break even by the end-2001. An initial public offering is also on the cards in an Asian bourse by mid-2001 at the earliest, depending on market sentiments.
ABOUT THE AUTHOR
Anita Devasahayam is a Kuala Lumpur, Malaysia based business and technology writer.