As opposed to useless ones.


All previous stories

Updated: Apr 07, 2000

WorldCare pioneers e-health service provider model in Asia
April 07 2000, Kuala Lumpur -- Local telemedicine application developer WorldCare Health Malaysia is gearing up to become Asia's first e-health service provider. Its managing director Rajiv Ramprasad outlined to this reporter an aggressive strategy to create a fully Internet-based health service company offering a variety of products including direct consultation from specialists in US hospitals.More.



Malaysian Customs Lifts Tax on Palm
March 31 2000, Kuala Lumpur -- The Malaysian Royal Customs and Excise Department now recognizes the hot-selling Palm as a computing device instead of an organizer. A 10 per cent sales tax imposed on the handheld products has been lifted, much to the relief of dealers and buyers. . More.

HP Malaysia's Yasmin Quits to Join Dell
March 28 2000, Kuala Lumpur -- Top Hewlett-Packard executive Yasmin Mahmood has resigned and joined Dell as its country manager in Malaysia. Sources said Yasmin will likely to take over from Albert Loo, who has been promoted to a regional position. More.

Miko Matsumura Leaves BizTone for New Start-up
March 28 2000, Kuala Lumpur -- Former Java chief evangelist Miko Matsumura has left rent-an-app pioneer BizTone.com Inc for a new start-up. BizTone.com chief executive Darryl Carlton confirmed in an email yesterday that Matsumura vacated his position as vice president of strategy in February. "Miko left our full-time employ to follow the Silicon Valley dream -- his own start-up," said Darryl Carlton, BizTone CEO. More.

Also:
Dell will fix glitchy notebooks

Handspring bound for Japan

Chase Capital's US$1B fund for Asia

Kickbacks norm rather than exception, says transparency advocate




Patient Power!
The Internet has given rise to an empowered and better-informed citizenry and never moreso is this apparent as in a subject as personal and affecting as healthcare. By all accounts, the proliferation of medical Web sites has enhanced the patient-doctor relationship. The ill and their families are more prepared, and have greater understanding of the issues involved, while the medical community can reach out in ways never before possible. More.

The e-commerce bandwagon: all aboard the B2B
The flurry of dotcom deals and interest in all-things-Internet in recent weeks prompted a surprise critique from Malaysia's tech-friendly Prime Minister Mahathir Mohamad in mid-March. "I hope companies like the Titan Group will not only survive the challenges of the information age, but also survive long after the bubble has burst on the dotcom companies," he said. More.

Living the Dotcom Dream

Toddlers on the Net: Should you get your child a PC?

Getting a degree from your desktop

When old media meets new

Chat network ban: Lessons in Defective Communication

Golden Surfers: When older netizens get on the info highway

Homegrown software: the uphill battle to make a global impact




Miko Matsumura: Evangelizing the Web-App
Sept 16, 1999 -- Miko Matsumura may have left his position as Java evangelist for Sun Microsystems but he's still singing the same mantra. The new spin on the "network is the computer" is that the "net is the application." Here he speaks about the rent-a-web-app doctrine, the second coming of the network computer, and BizTone.com Inc, which is pioneering the new movement on the Net.






Contact ICQ No:13483624
Feedback: Email me
You are visitor
since Feb 11, 1999
View detailed stats by clicking here

Copyright 1992-2000, Julian Matthews. Please read disclaimer.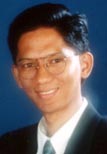 Who is he?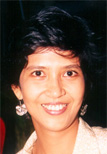 Who is she?