As opposed to useless ones.


All previous stories

Updated: Sept 15, 2000 (*Note: Revamp underway, check Archive for latest stories*)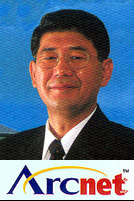 NTT gets Malaysian Internet service licence
Sept 11, 2000, Kuala Lumpur -- The Japanese giant is the first foreign telco to secure a local licence for Internet services and is set to launch Arcnet in November. More.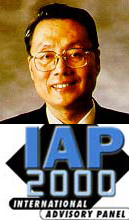 MSC still lacks venture caps and talent push
Sept 7, 2000 Cyberjaya -- Malaysia still needs to speed up efforts to draw risk capital and grow more talent for its high-tech zone if it hopes to emulate the Silicon Valley. Acer's Stan Shih was among the MSC IAP 2000 gathering of some of the bigwigs of global technology companies here. More.



SubangGrocer.com: From Family Grocer to 'Net Success
Sept 1 2000, Kuala Lumpur -- How one small grocer amid giant hypermart neighbours is leveraging the Internet to make a difference. More.



A nation of hard-learners
August 28 2000, Kuala Lumpur -- You would think that one might learn from watching others. Pick up a few tips here and there and then remember not to repeat the same mistake twice. But heck, this is Malaysia, a country populated by people who prefer to make their "own" mistakes and perhaps--not necessarily repentant-- make them again. More.

Also:
• Mlabs poised to crack US market
• Hovid: Healthy Expansion
• MyTrade.Net banks on fee-based B2B model
• Carlyle to fund ebiz "railroads" in Asia




Will The Real Nissandotcom
Please Stand Up
Using one's own name for a dotcom may sound logical, but what if you just happen to share the name with a major corporation or celebrity? Well, be prepared to shell out the legal tab to protect it. Ask Mr Uzi Nissan, he should know. An Israeli-American born in Jerusalem, Nissan registered the domain name nissan.com in May 1994 for his computer business Nissan Computer Corporation. In December 1999 he was sued by the Japanese auto-maker Nissan Motor Co Ltd. More


The little school that could
You may not find the Dindings High School, located in the hinterland of Malaysia's northern state of Perak, on any map, and may pass it by without a second thought. But located within its wooden walls and under zinc roofs are budding entrepreneurs of the new dot-com world. Principal Tiong Ting Ming speaks about his driving ambition to transform the school in the face of the New Economy.More.

Also:
• Patient Power!
• All aboard the B2B
• Knowledge Workers and why you need them
• Living the Dotcom Dream
• Toddlers on the Net
• Getting a degree from your desktop
• When old media meets new
• Chat ban: Lessons in Defective Communication
• Golden Surfers: Older netizens online
• The uphill battle of homegrown software




Asian B2B will grow despite US correction
August 18, 2000 -- Nasdaq-listed Internet Capital Group has taken stakes in over 70 B2B players in three years. It is now pushing into Asia and just announced three maiden acquisitions through regional vehicle ICG AsiaWorks Ltd, a joint-venture with Hong Kong conglomerate Hutchison Whampoa. Victor Hwang, ICG AsiaWorks deputy chairman and CEO, explains why he believes Asian B2B companies are still ripe for the picking. More.



Contact ICQ No:13483624
Feedback: Email me
You are visitor
since Feb 11, 1999
View detailed stats by clicking here

Copyright 1992-2000, Julian Matthews. Please read disclaimer.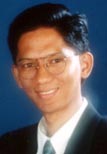 Who is he?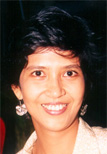 Who is she?