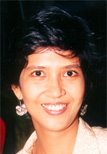 By Anita Devasahayam

August 01, 2000
Khen Lim: A one-man sales force
In the e-economy governed by new rules created daily with the burgeoning presence of the Internet, netting sales is harder. Customers are more savvy, knowledgeable and even critical.

Efficiency translated into necessity became a cause and case for Khen Lim, general manager of Ipoh-based XIOS RDG Computing Solutions Company. Effectively a marketing and salesman rolled into one as he said: "I had no choice, it was tough finding, training and keeping good sales staff." Lim peddled his wares by pushing the technology envelope further each day.

As a computer dealer, Lim believed that the best way to push a product was to use whatever he was selling since seeing is believing. He armed himself with an IBM ThinkPad i-Series notebook computer.

Even though the i-Series was actually aimed at home users and students, Lim turned it to a business machine by loading it up with customer and supplier records, a database of all the products sold by XIOS-RDG and his own set of marketing and presentation materials.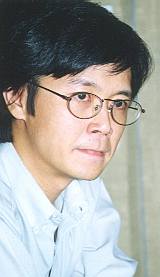 To each potential customer, Lim would demonstrate simple tasks on the machine such as word processing, spreadsheet or log on to the 'Net. "When potential clients see what I can do with the notebook, they too are persuaded to invest in it," he said, adding that he had even left the notebook for days for corporate customers to try for themselves.

More often than not, the corporate customers will buy Lim's product. Within a year, Lim's RM7000 (US$1847) investment in the notebook was returned ten-fold as he closed over RM100,000 (US$26,385) in sales.

Apart from using it as marketing tool, the computer was also useful as Lim ran multiple tasks in his daily routine. "Sometimes, I would be working on a presentation, accessing the database for figures while managing graphics for insertion, playing a CD in the background and at the same time, chatting with my partners abroad."

He added that running his own small office business has its share of risks and customers were sceptical of small operators. "At the end of the day, it made sense for me to automate as much as possible and maximise what technology offers and hire a good, albeit, small team of people."

"When a large part of our operations including contact management information are automated, we are able to concentrate on the real work which is servicing our clients well and strengthening relationships with potential clients."

XIOS-RDG, set up in 1997, has only five people including Lim. However it has not stopped them from securing work at large local multinationals such as Taiko Plantations and Carsem.

Published in Intelligent Enterprise Asia, August 2000